Welcome to Milldale Wines
02 May 2018 14:00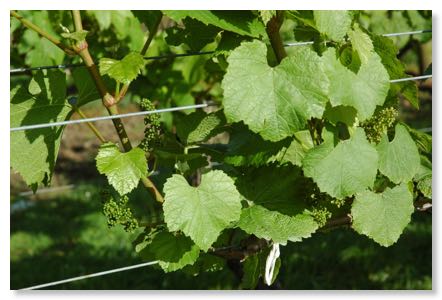 Milldale Story

Milldale Estate is in the Broke-Fordwich area of the Hunter Valley wine growing region, a few kilometres west of the little village of Broke along Milbrodale Road. The vineyard backs on to Wollombi Brook, a quietly meandering brook which runs past some of the top vineyards of the Hunter Valley. The lovely Broke area is a beautiful valley that most tourists don't see! (From Cessnock, go a few km north, turn left at Broke Rd, go through Pokolbin and straight to Broke.) Our
History page
has interesting information about the Milbrodale area.
The vineyard was planted ten years ago and came under our management in July 2007, a few months after the entire vineyard was inundated by a raging '100 year' flood. This has caused some major problems that have taken some time to overcome and still to overcome.
Our vineyard is home to a family of wombats, and kangaroos visit regularly. The abundance of ladybirds in the vines are an indicator that we are providing a friendly habitat for 'good' insects. We can see that organic farming practices in harmony with nature are good for the environment, and we know these are much safer for humans!


Sustainable viticulture - 2008 vintage
Our first task was to repair the flood damage to the irrigation system, remove logs and sundry rubbish, and then do a soil analysis. Then, many long hours investigating organic alternatives to regular viticulture practices. Some people were quick to say "Don't even try to go organic - it's too difficult/expensive/labour intensive...etc". But others were encouraging. If you are interested in organic viticulture, we are happy to share ideas with you! Just
Contact us
for more information and see our page on
Organic viticulture.
We experimented with a wide variety of natural products, mostly using sea-weed and mineral nutrients. That summer the rainfall was above-average (and severe hail in January did some damage), and other vineyards in the district were pouring on chemicals! We stuck with the tried and tested Copper and Sulphur and it worked very well. We hand-thinned the grape bunches to keep on top of the mildew and had a bumper crop of Chardonnay, which was picked on the one dry day before the rain set in again. We had survived our first harvest under very difficult conditions - and yes, with much intensive hand labour. We bottled a crisp unwooded Chardonnay, a delicious lightly French-oaked Chardonnay, and a fruity dry Viognier. See our
Wines page
for more details of our 2008 vintage.
Lic No: 2401556